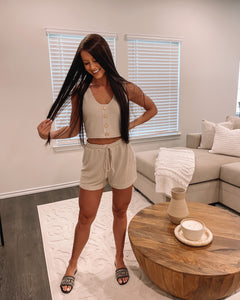 Let's Unwind Set
Get ready to unwind in this adorable set! It features a tank top with front button detailing, cropped waistline, and a working drawstring on the shorts in a ribbed material! Perfect for running errands or lounging at home!
Model is 5'5, a size 2, and wearing a small!
Fits true to size! The shorts are a great length!
65% Polyester, 30% rayon, 5% Spandex